Fleet Number: 417
Registration: UOU 417H
Year: 1970
Chassis: Leyland Panther PSUR1A/1R
Engine: Leyland 0.680
Body: Plaxton Derwent B52F
One of three single deck Panthers with rear mounted engines, 417 joined the King Alfred fleet in 1970. After the demise of King Alfred Motor Services in 1973 417 entered service with Hants and Dorset, moving on to Cream Line of Tonmawr and Morris of Swansea. Bought by FoKAB in 1990 it first ran in Hants and Dorset poppy red livery, before a repaint into King Alfred colours in 1998.
417 has the distinction of being the last King Alfred service bus on the last day of operations, Saturday 28th April 1973, running on the 22.35 service 13 to Weeke Estate.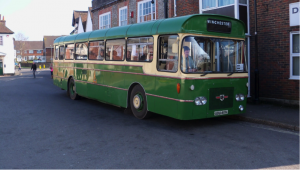 Image: 417 waits time in Sutton Scotney before returning to Winchester