The Bedford CALZ mini bus BHO 543C is not far away from completion. A suitable set of seats has now been found and a few more jobs remain to be done, including replacing some of the window rubbers. It is hoped the vehicle can be painted this summer and be back on the road before the end of 2019.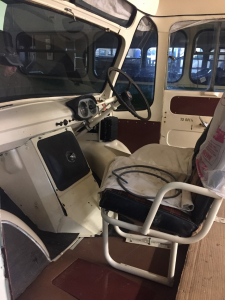 Image: The front of the Bedford CA
A major job recently was getting the Leyland Atlantean HOR 592E back on the road after losing the nearside upper deck front window, which broke unexpectedly whilst the vehicle was parked. Curved glazing of this size has to be manufactured specially as there is no longer any available from stock. We were eventually able to find a supplier and the new glass is now installed and the vehicle back in use.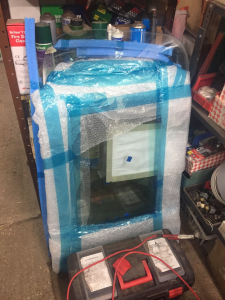 Image: The new glass for the top deck
The programme of MoTs is currently in full swing, so that all usable vehicles will be ready for Running Day on 6th May.